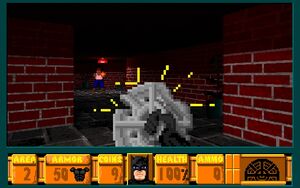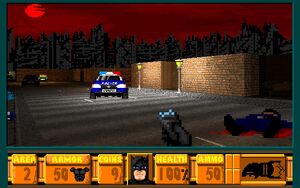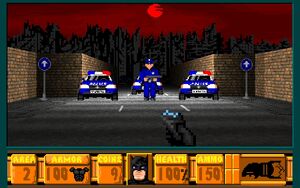 Batman: No Man's Land (or simply "No Man's Land") is a Wolf3D mod currently being developed by Team RayCast as a sequel to Batman vs Bane.
The remaining escaped convicts and supervillains have taken refugee in West Gotham, the part of Gotham destroyed by Bane's earthquake device. The supervillains are split up in sections, which has escalated into a gang war. Knowing for sure they're up to no good, Batman and the GCPD try to arrest them while also saving the innocent people still trapped inbetween the fighting sections. But knowing these supervillains, arresting them will not be a walk in the park.
Development
Edit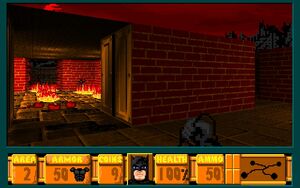 The No Man's Land engine modifications were developed by Linuxwolf and originally intended to utilize a new advanced lighting system that would complement a more stealth based game play style. However, the system proved taxing on lower end systems that made game play sluggish, so it was replaced with a simpler, more efficient system.
Reception
Edit
Update section...
Community content is available under
CC-BY-SA
unless otherwise noted.